How In-store Cash Back works: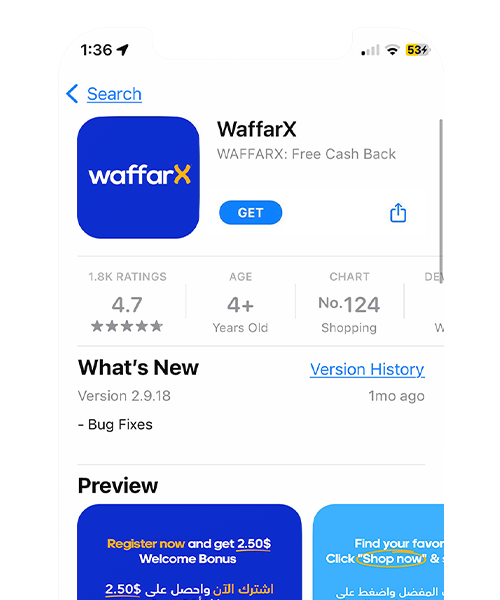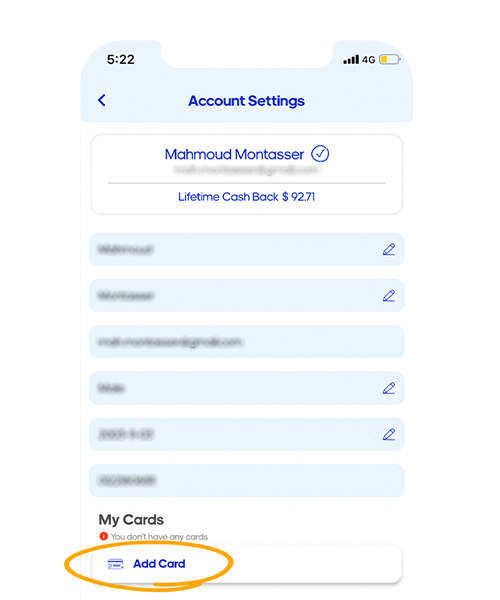 2) Add your debit, credit or pre-paid card to your account.
You can add as many cards as you like, you can add Visa, Mastercard or Misa cards.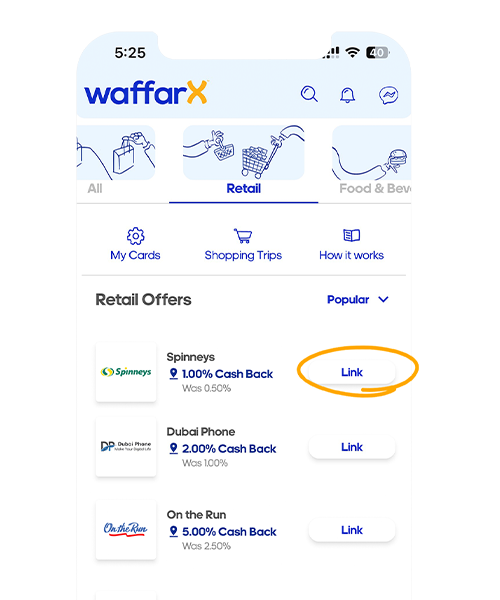 3) Log into your waffarx account, go to "In-store", browse offers, and select offer(s) you want to claim.
Select "Link Offer" for the store(s) you want to shop at.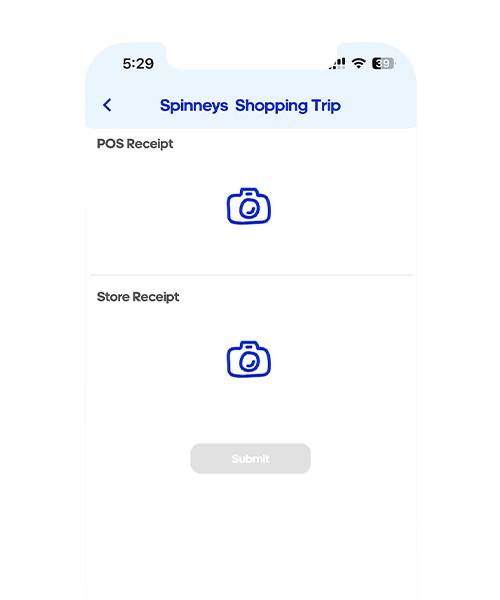 4)Shop in-store, pay with your linked card, and log your order and Card receipts on your shopping trip related to the store(s) you shopped at!
Important! To earn In-store Cash Back, you must do the following:
Before shopping: Use the card added to your account to pay for your in-store purchase, using another card will void Cash Back.
After shopping: Verify your transaction by uploading an image of your order and card receipt on your waffarx account.
Tips to maximize your In-Store Cash Back earnings:
Linked offers are valid only for one purchase, so be sure to re-link your chosen offers after you shop and pay. This way, you'll never miss an opportunity to earn Cash Back!
Once you have our app, enable Push Notifications so you'll be notified of your Cash Back after you make a purchase.
Once you have the app, enable Push Notifications so you'll always know when you successfully earn Cash Back!
Earning Cash Back:
The process is similar to online Cash Back, with the additional requirement that you provide your Order receipt image and POS receipt image so we can verify your transaction.
Just like online Cash Back, In-Store Cash Back must be confirmed by the store. Depending on the store, this process could take a few hours or days.
Once the store confirms your purchase, the Cash Back will reflect on your WaffarX account. We'll also send you an email and push notification letting you know you earned Cash Back.
Card safety and security:
We take your privacy and security very seriously. WAFFARX does not store your payment card or banking information, we only use your card number to verify your purchase and allocate Cash Back.
For more information on how WaffarX handles your private information, please see our main Privacy Policy, as well as the In-store Cash Back Terms & Conditions on the app.