Was 3.00%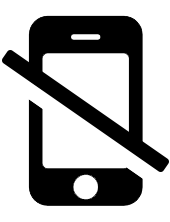 This store does not support mobile app. Tracking, you will not get Cash Back when you shop at mobile app.
Shop Now
About Tripadvisor Hotels
Tripadvisor, the world's largest travel platform, helps 463 million travelers each month make every trip their best trip. Travelers across the globe use the Tripadvisor site and app to browse more than 867 million reviews and opinions of 8.7 million accommodations, restaurants, experiences, airlines and cruises. Whether planning or on a trip, travelers turn to Tripadvisor to compare low prices on hotels, flights and cruises, book popular tours and attractions, as well as reserve tables at great restaurants. Tripadvisor, the ultimate travel companion, is available in 49 markets and 28 languages.
Tripadvisor encourages its users to leave reviews for the places they've traveled so they can share their experiences and help others decide on their next destination. Members have the option to subscribe to insider information, such as price alerts and notifications of fare changes, so a great deal never goes unnoticed. Tripadvisor scours the web and compares prices on more than 200 booking sites, saving its users up to 30% on hotels and leaving them confident they're getting the lowest prices available. Shop with WaffarX to earn Cash Back on all your bookings at TripAdvisor.
Cash Back Terms
- Cash Back is only available for hotels booked directly on TripAdvisor. Look for the "rewards eligibility" check mark for the listed hotel and click the "Book & Get Rewards" button to make your booking and secure your cash Back.
- There is no Cash Back on vacation rentals, flights, attractions or restaurants.
- Cash Back is confirmed within 90 days after completed travel.
- Bookings must be completed on the TripAdvisor page using the TripAdvisor price, bookings made on third party sites will not be eligible for Cash Back.
- Cash Back will not be paid out for cancelled bookings.
- Cash Back is not available on bookings worth over $5000 or local equivalent.
- Bookings made in the TripAdvisor app are not eligible for cashback.
- The Cash Back amount excludes VAT, Service and any other charges.
Tripadvisor Hotels Coupons and promocodes
No coupons for Tripadvisor Hotels at this time but you still can get Cash Back on your purchases Shop Now >