Get up to 15% Cash Back at stores you love
Saving money has never been easier
We've helped our members get nearly $
1,450,091.00

Cash Back
Sign Up for free and get Up to 7.00% on your orders at

By joining I agree to WaffarX
Terms & Conditions
and
Privacy Policy
TERMS & CONDITIONS
- Use of the services provided by WaffarX "WaffarX" is regulated by the following terms and conditions. By becoming a Member of the WaffarX website, you agree that you have read, understood, and agreed with the following Terms and Conditions, and consent to be bound by all said Terms and Conditions, including any future amendments or updates.
Cash Back Shopping Program
- Waffarx.com offers a service that allows members to save money by earning Cash Back on online purchases made through the available "Affiliate Merchants". WaffarX receives a fee for referring Members to Affiliate Merchants and we use that fee to offer members Cash Back on their purchases. This service is offered for free to registered Members.
- WaffarX does not sell or rent Members' personal information to third parties, and WaffarX does not 'spam' its members. For more information please refer to our Privacy Policy WaffarX does not install or require Members to install any software on their computer. In other words, there is no 'catch'.
Becoming a Member
The requirements for becoming a Member and creating an Account are simple. A new Member must:
- Provide a valid email address
- Be at least 18 years old
- Agree not to use the Program for any illegal or fraudulent activity
-The program is open to Egyptians and International residents. Some restrictions may apply regarding Cash-Out transfers for International residents. (Please refer to the How do I get paid?)
-This site is for personal use only. Each individual person is limited to one Account. Determination of what is a unique Account is at the sole discretion of WaffarX. Duplicate Accounts can result in cancellation of Account(s).
Earning Cash Back
-Earning "Cash Back" on your purchase is simple:
Once you have created an account, log-in to Waffarx.com, browse and click through to your chosen merchant, product, or offer.

Make sure you click on the affiliate merchant link that appears on the Waffarx.com to be successfully connected to the Affiliate Merchant's site.

You must complete your purchase during the same session following the initial click-through to the Affiliate Merchant's site.

Be sure that your cookies are enabled, as cookies are used to authenticate the Member and assure Cash Back is assigned to the member account.
If you visit other sites before completing your purchase, your purchase might be associated with a service other than WaffarX and you might not earn Cash Back on your purchase.
Please be aware that for some merchants, WaffarX can only track orders through the Affiliate Merchant's website and not mobile applications. Although there are exceptions, Cash Back might not be awarded for purchases made through mobile apps.

After your purchase is complete, you will be awarded a specified percentage from the purchase price of the order. This amount will appear in your Cash Back Account.

Cash Back amounts are specific to Affiliate Merchants, products/categories, and promotions. Therefore, Cash Back amounts may vary.
WaffarX Affiliate Merchant partners are identified on the website along with the percentage of Cash Back Members will receive. Please note that the net purchase amount excludes taxes, fees, shipping, gift-wrapping, discounts or credits, returns or cancellations, and extended warranties.
Cash Back will be automatically added to your WaffarX account. Exclusions: Use of coupon codes not found on WaffarX may void Cash Back.
Affiliate Merchants can exclude a limited number of products and purchases from the Cash Back program. WaffarX does its best to minimize and maintain an up-to-date list of exclusions.
Cash Back awarded to Members is subject to adjustments for returns, cancellations or reversals by each respective merchant for any reason. In case of return or cancellation, WaffarX retains the right to reverse the Cash Back Account credit.
For more information please refer to our Program Limitations, Qualifications & Disclaimers (below)
- Browser Extension to enhance your Cash Back shopping experience, WaffarX may make available a browser extension to enhance your Cash Back shopping experience ("Browser Extension").
- Your use of Browser Extension is subject to the Browser Extension Terms and will govern to the extent they vary from this Agreement.
Cash Back on Payments
- 5 EGP Cash Back on all payments with a minimum spending requirement of 100 EGP (excluding donations)
Earning Bonuses & Other Rewards
WaffarX periodically offers monetary bonuses or other rewards for signing up, referring new members, or other specific actions. The Terms and Conditions accompanying such offers will govern how they are earned and paid if the Terms and Conditions differ from this Agreement.
Sign-up bonus: An individual person is only eligible for one sign-up bonus. Members will automatically receive it when registering.
Referral bonus: Members may earn multiple Referral Bonuses through "Qualified Referrals".
A "Qualified Referral" is a new user referred by an existing member that signs up at Waffarx.com and makes purchases totaling at least US$25.00. Members will only receive a Referral Bonus once the referred user has made a purchase totaling US$25.00 or more.
Members may not abuse the bonus system through the use of bots, SPAM, fake personas, and/or other suspicious or fraudulent identities. The determination of bonus eligibility will be at the sole discretion of WaffarX.
Referral bonuses are not counted towards Cash Out compensation unless the referred user completes a purchase that has been tracked and confirmed through one of our partner stores AND Cash Back has been confirmed.
Receiving Cash-Out
- Members are responsible for maintaining accurate account information, including a valid email address and all required information based on the chosen Cash-Out method. Members are also responsible for reviewing their Cash Back account balance on a regular basis and for checking to ensure that all awards have been properly received.
Members may select or change their Cash-Out method by clicking on "Account Settings" in My Account section of Waffarx.com.
Members can choose to receive their earned Cash Back (Cash-Out) through Paypal, Cash-U, Bank Transfer, Fawry, Orange Cash or Vodafone Cash (only available in Egypt).

The minimum amount required to Cash-Out US$5.00
For international Bank Transfers (outside of Egypt), the minimum required is US$20.00.
Cash-Out transactions are offered in Egyptian Pounds for members residing in Egypt and in U.S. Dollars for members residing outside Egypt.
- WaffarX is committed to ensuring our Members receive their earned Cash Back regularly. Once Members have selected theirs Cash-Out method and provided all the information required regarding their preferred method of transaction, Cash-Out will automatically proceed every three (3) months as long as their Cash Back account reaches the required amount Cash-Out eligibility (US$5.00 or US$20.00 depending on the selected Cash-Out method). Balances below the required amount for Cash-Out remain in the member's account for potential Cash-Out during the next Automatic Cash-Out Transaction Date.
- When you pay for a purchase in a different currency than the one you receive your CashOut in, the exchange rate is based on the lowest-recorded value of the payment currency from the beginning of the purchase cycle in which the transaction took place until the CashOut date of that same cycle.
- When you pay for a purchase in the same currency as the one you receive your CashOut in, please note the USD values are only for display purposes as there is no such exchange taking place.
- Sometimes the CashOut date might fall on a weekend or an official holiday. In these cases, the transfers will be initiated immediately on the next working day after the holiday/weekend.
- Members will Cash Out their earned Cash Back from purchases made during the previous Purchase Period. See the table below:
| Purchase Period | Automatic Cash-Out Transaction Date |
| --- | --- |
| Jan 1-Mar 31 | May 15 |
| Apr 1-June 30 | Aug 15 |
| July 1-Sept 30 | Nov 15 |
| Oct 1-Dec 31 | Feb 15 |
- Members will receive an email informing them of the coming Cash-Out transaction date 1 or 2 weeks prior to the Automatic Cash-Out Transaction Date. Members will have the option, if they desire, to keep their Cash Back in their account and save it for the next Automatic Cash-Out Transaction Date. WarffarX recommends, however, that Members Cash-Out every cycle.
- Some orders may be delayed by one purchase cycle due to delayed processing and reporting by the Affiliate Merchants. For example, Cash Back for travel-related purchases typically does not accrue until after travel has been completed.
- WaffarX reserves the right to delay Cash-Out for any purchase based on changes to the Affiliate Merchants' policies at any time. WaffarX also reserves the right to modify the Cash-Out transaction schedule at any time.
Updating & Maintaining an Active Account
- Members are responsible for maintaining accurate account information, including a valid email address and all required information based on the chosen Cash-Out payment method.
- Members may change their account information and payment preferences by logging into their account and clicking on "Account Settings" in My Account section of Waffarx.com. Members may check their account status and recent earning history at any time via the "My Dashboard" tab on Waffarx.com.
- Members are responsible for keeping their password and other account information confidential. WaffarX is entitled to act on instructions received under the member password and is not responsible for any credits or debits made to your account by someone else who uses the account password. An account is considered active when a purchase has been made or the account has accrued Cash Back within the last 365 days.
Inactive Member Accounts & Termination of Membership
- WaffarX membership is free: there is no charge to be a member or to earn and receive Cash Back. If an Account is inactive for more than twelve (12) consecutive months, WaffarX reserves the right to debit the account balance two dollars (US$2.00) per month to recover the cost of account maintenance until (i) the member reactivates their account by starting a shopping session via Waffarx.com, completing a qualifying purchase, or updating their Account information (providing a valid name, email), or (ii) your Account balance is zero.
- If the balance in the inactive account is or becomes zero (0), WaffarX will close the Account permanently and cease to maintain the Account records and Program access. The inactive account maintenance charge will not cause the account balance to become negative and will not cause the Member to owe money to WaffarX.
Receiving Communications from WaffarX
- By signing up at WaffarX, Members agree to receive communications that are related to their WaffarX account and membership (e.g. that money was added to their account) as well as periodic emails that highlight special deals available to WaffarX Members.
- Members can opt-out of receiving emails that are not account-related by (i) visiting the "Email Subscriptions" tab on the My Account section of Waffarx.com, (ii) following the unsubscribe link on any of the emails. Members cannot unsubscribe from account information emails.
Protecting Members' Personal Information
- WaffarX does not sell or rent Members' personal information to third parties. For more information please refer to our Privacy Policy.
Program Limitations, Qualifications & Disclaimers
- WaffarX may modify this Agreement with or without notice. Members' continued participation in the WaffarX Program after such modification shall be deemed to be their acceptance of any modification. It is the Member's responsibility to check the Terms & Conditions page of Waffarx.com regularly. Members reserve the right to terminate their account at any time provided they do not agree to the Terms & Conditions by contacting us.
- This Agreement shall be governed by and construed in accordance with the laws of Egypt, without reference to conflicts of law rules. If any provision of this Agreement is found invalid or unenforceable, that provision shall be enforced to the maximum extent possible, and the other provisions contained herein will remain in full force and effect.
- WaffarX's failure to insist upon or enforce strict performance of any provision of the Agreement shall not be construed as a waiver of any provision or right. This Agreement constitutes the entire agreement between Members and WaffarX with respect to Program.
Regarding membership and Program Agreement
- Membership in the Program is subject to this Program Agreement. All Affiliate Merchant membership and/or operating agreements as they relate to their affiliate or partner programs with WaffarX and which reside on the Affiliate Merchants' respective websites are hereby incorporated into this Agreement by reference.
- Membership in the Program is limited to individuals who are 18 years of age or older. Members may not use scripts or disguised redirects to derive financial benefit from WaffarX. Members must have Internet access and maintain a valid email address to be eligible to receive the privileges and benefits of membership.
- Any failure to comply with this Program Agreement, any fraud or abuse relating to the accrual or receipt of Cash Back rewards, or any misrepresentation of any information furnished to WaffarX or its affiliates by Members or anyone acting on their behalf may result in the termination of their membership in the Program and forfeiture of their accrued Cash Back rewards.
- The WaffarX Program is designed to help consumers save more on their online purchases through our partner Affiliate Merchants. Wholesale orders are not subject to Cash Back rewards from our partners or our program. If you are a wholesaler or are making purchases to resell it to other parties, you are not considered as a consumer and we have the right to end your account immediately with no option of reactivation.
- The determination of whether or not a purchase made through a WaffarX Affiliate Merchant partner qualifies for Cash Back is at the sole discretion of WaffarX. If an Affiliate Merchant fails to report a transaction to WaffarX or withholds payment to WaffarX for any reason, WaffarX reserves the right to cancel the Cash Back associated with that transaction.
- If WaffarX has any reason to suspect fraudulent activity is associated with a Member account, WaffarX reserves the right to delay or withhold payment of Cash Back
- The WaffarX Program is being provided to Member "as is" with no warranty. WaffarX reserves the right to terminate the Program at any time with or without notice. To the maximum extent permitted by law, WaffarX disclaims all representations and warranties, express or implied, with respect to the Program and Applications.
Regarding Cash Back and Cash-Out
- WaffarX is not responsible for lost or stolen payments or for payment errors made by payment partners (such as PayPal or Fawry, etc.).
- It is the Member's responsibility to check their account regularly to ensure that Cash Back has been properly credited and paid and that their account balance is accurate. If a Member does not believe that Cash Back has been correctly credited to their account, they must contact WaffarX Customer Service within 90 days of the transaction. Should a Member disagree with any adjustments made to their Account or payments made to them, they should contact us to withdraw from the Program.
- Members may be taxed on their receipt of cash and other consideration (merchandise, travel, etc.) for Member referrals, depending on the tax laws local jurisdictions. In all instances, Members will be solely responsible for any and all tax liability arising out of the consideration received for member referrals.
Regarding Affiliate Merchants
- WaffarX is not responsible for changes to, or discontinuance of, any Affiliate Merchant or for any Affiliate Merchant's withdrawal from the Program, or for any effect on accrual of Cash Back caused by such changes, discontinuance, or withdrawal. WaffarX is not responsible for changes to, or discontinuance of, any special offer at an Affiliate Merchant site. WaffarX does not warrant, guarantee, or make any representations regarding the quality or accuracy of advertisements for any products or services offered or provided by Affiliate Merchants in conjunction with the Program.
- In addition, WaffarX does not warrant that access to this site will be uninterrupted or error-free, and WaffarX assumes no responsibility for any damage caused by Members access or inability to access Waffarx.com.
- Members agree to indemnify and hold WaffarX, its parents, subsidiaries, affiliates, officers, directors, and employees, harmless from any claim or demand, including reasonable attorney's fees, made by any party due to or arising out of Member's use of the Program.
- Any questions or concerns regarding our Terms and Conditions should be submitted using our contact page.
Legal Information / Use of Website
- WaffarX is a registered trademark owned and operated by E-ntrepreneur for Marketing Services, whose mailing address is Building #2 Hassan Sabry St., Zamalek, Cairo, Egypt.
- Unless otherwise noted, all design and content featured on Waffarx.com, including navigational buttons and images, artwork, graphics, photography, text and the like, and all rights therein, including copyrights, trademarks and other intellectual property, are owned, controlled, or licensed by E-ntrepreneur for Marketing Services.
Effective Date: November 2019
WaffarX commitment to Privacy
- WaffarX is very committed to protect Members' privacy regarding their personal information.
- Rest assured that we do not sell your Personally Identifiable Information to third parties.
- This Privacy Policy describes how WaffarX collect, use, share, and protect your personal information and other shopping information.
- It also describes the choices available to you regarding our use of this information and how you can access and update this information.
Information Collection
- WaffarX collects and uses information in order to track your purchases, register the earned Cash Back amounts and proceed Cash-Out transactions. It is also used to improve and personalize our services.
- The types of information you provide may include Personal Information. "Personal Information" means information or data that can be used to identify you (whether alone or in combination).
Members will be required to provide their full names and mailing address for all payment methods in order for WaffarX to provide them with their payment. Other Personal Information you may provide to us includes:
• Payment information (such as payment account name and payment account number)
• The nature of the product or service purchased
• How you connect to our services, such as your IP address, unique device identifiers, device or session IDs, and information regarding the network and connected hardware (e.g., computer or mobile device)
• Browsing, shopping, and purchase history
• Your geolocation
• Click-stream data (the page-by-page paths you take as you browse through our services)
Use of information
- WaffarX may use the collected information in different ways:
- To Manage your Account The Personal Information that you provide us may be use it to: (i) process your registration, including verifying whether your email address is active and valid and enrolling you into our Cash Back program; (ii) monitor your purchase transactions; (iii) track your shopping, deliver your Cash-Out, and identify opportunities for Cash Back and/or offers; (iv) send you technical notices, updates, security alerts, and administrative messages; (v) provide you member services regarding your account and reply to your questions, comments and requests; and (vi) to assess risk and prevent fraud.
- Improve our services We may process information through analyzing and monitoring usages and trends and performing statistical analyses to improve our services, programs, website and marketing efforts, and the products and services of our affiliates to constantly improve ours service to you in the future. We may also use this information to provide you more relevant offers based on your interest.
Use of cookies
- Cookies are small text files that are stored on your browser and provide us with the ability to track, store, and collect information from our website.
- Like most websites, WaffarX and our partners use "cookies" to collect information, analyze trends, administer the website, track users' movements around the website, and to gather demographic information about our user base as a whole.
- Be sure that your cookies are enable, as cookies are used to authenticate the Member and assure Cash Back is assigned to the Member Account. If you disable cookies you will not earn Cash Back from WaffarX and some features might not work properly.
Social Media
- Our website includes social media features, such as the Facebook Like button and a "share this" button. These features may collect your IP address and the page you are visiting on our site, and may set a cookie to enable the feature to function properly.
- These social media features may be hosted by us or a third party. Your interactions with social media features hosted by third parties (such as the Facebook Like button) are governed by the privacy policies of the companies providing them.
Email Account Connection and Communication
- We allow you to connect your personal email account to your WaffarX account in order to view your purchase confirmations on WaffarX.com. We share this Transaction Information as needed with our affiliate network partners and merchant partners in order to confirm your Cash Back faster and more reliably, and we use it to provide you more relevant and interesting offers.
- WaffarX sends two types of emails to members: customer service emails required to maintain the WaffarX Program (such as cash back credits and payment notifications) and promotional emails containing offers. You may choose not to receive promotional emails at any time by clicking the "unsubscribe" link in any promotional email or by modifying your subscription preferences in the "My Dashboard" section of WaffarX.com.
- If you would like to report an incident of spamming, please contact us at [email protected]. We will investigate and take suitable action.
Third Party Log-In Services
- We allow you to log in to WaffarX.com using Facebook Connect and Google Connect. These services authenticate your identity and provide you the option to share certain personal information with us such as your name and email address in order to prefill our sign up form. These services allow you to share information about your activities on WaffarX.com with others in your network. We may integrate with, and make available to you, other third-party log-in services in the future.
Referrals
- If you choose to use our referral programs to tell a friend about WaffarX, you will need to provide us with your friend's name and email address. We will then automatically send your friend email inviting him or her to visit WaffarX.
- We store this information for the sole purpose of sending this email and tracking the success of our referral program. Your friend may contact us at [email protected] to request that we remove this information from our database.
Links to Third Party Websites
- This privacy policy applies solely to WaffarX. Links provided by WaffarX to other websites which are operated by third parties is not WaffarX responsibility in terms of privacy policies, information collection and use practices, security, or content of those websites or parties. If you have any questions about the policies or practices of any third party linked to WaffarX please contact them directly.
Behavioral Targeting
- We use one or more vendors to manage our advertising on other sites. Our vendors may use technologies such as cookies to gather information about your activities on this website and other websites in order to provide you advertising based upon your browsing activities and interests.
Customer Service
- WaffarX will never ask for your email address, username, password or any other Personal Information in an unsolicited phone call, email or letter.
- Any contact with WaffarX customer service in which Personal Information is exchanged with a customer service representative will be used only for the purpose of satisfying your request. Any Personal Information you provide will not be recorded or used for any reason beyond that of the stated request.
Share of personal information
- We share your Personal Information with third parties only in the means that are described in this Privacy Policy. We do not sell your Personal Information to third parties and our access to your Personal Information is limited to track and send your earned Cash-Out.
- We may use contractors or vendors to help us provide some of the services on WaffarX.com, some of whom may be our corporate affiliates (for instance, payment fulfillment or marketing services). If we need to disclose Personal Information for them to provide such services, it is with the requirement that such Personal Information will be kept confidential and will be used only for those services.
- We reserve the right to disclose the information we collect (including Personal Information) as required by law, such as to comply with a subpoena, bankruptcy proceedings, or similar legal process and when we believe that disclosure is necessary to protect our rights or to comply with a judicial proceeding, court order, or legal process served on us or our corporate affiliates, or to protect us, our corporate affiliates, or our members from losses.
In-Store Order Approval
- In order to approve in-store orders, WaffarX may collect and share certain information with the merchant where the order was made. This information could include a POS receipt, an order receipt, or both, depending on the merchant's requirements.
- You will be asked to provide the necessary receipts to enable the approval process. You can upload the receipts by taking a photo directly from the app camera or uploading them from your gallery.
- If you choose to upload receipts from your photo gallery, you must give WaffarX access to your gallery. You can revoke this permission by going to the settings of your mobile device, finding the WaffarX app, and turning off the photo gallery permission. We will only use this access to upload the receipts you provide.
- Alternatively, you can choose to give WaffarX access to your SMS to check for information from certain senders, such as your bank, which issued the linked card in your in-store account. You can revoke this permission by going to the settings of your mobile device, finding the WaffarX app, and turning off the SMS permission.
- This will enable us to proceed with the approval process without the need for you to upload receipts. We will only access and use this information for the purpose of approving your transaction. We are committed to protecting your data and will ensure that it is stored securely and only for as long as necessary. If you have any concerns about data collection or sharing, you have the right to opt-out at any time.
User Rights
- The user has the right to erasure, also known as 'the right to be forgotten'. The principle underpinning this right is to enable an individual to request the deletion or removal of personal data where there is no compelling reason for its continued processing.
What personal data is collected and for what reason?
- We store the name and the e-mail address, for the purpose of identifying the user in our database, for the user to be able to register/login to WaffarX, sending the user newsletters shall he/she opt-in.
How can I delete my data?
- A user can delete his/her data from system whenever they wish. This data is deleted from the system immediately and cannot be recovered by any users or WaffarX employees after this point. Data that has been deleted or otherwise destroyed cannot be recovered at any time. A sufficient warning is given to the account administrator before data are permanently deleted.
- Information may be deleted from our system upon request to [email protected]. We undertake to perform the deletion within one month (30 calendar days) and will send you a confirmation once the information has been deleted. Wherever possible, we will aim to complete the request in advance of the deadline.
Information Security
- The security of your Personal Information is important to WaffarX. We use a secure, encrypted connection (called an SSL connection) on all pages where you access or transmit Personal Information.
Password Security
- Access to your Account is password-protected for your privacy and security. While we do our best to protect your personal information you also must protect yourself. What does this mean? Keep your password or other access information secret.
- In the light of the above-mentioned, we assume no liability or responsibility for disclosure of your information due to errors in transmission, unauthorized third-party access or other causes beyond our control.
Your choices and responsibilities
- It is your responsibility to update and maintain accurate contact information in your WaffarX account. You can make changes by visiting your account page and entering corrections.
- We are doing our best to respond to every request within a reasonable time frame. The email that you enter into your personal profile page is the one that will be used for all contact with you, including for sending your Cash-Out.
- WaffarX is not responsible for payments sent to an incorrect information (ex.: bank account, mobile number, etc.) provided by you.
- We will retain your information for as long as your account is active or as long as you have a balance greater than zero in your account. We will retain and use your information as necessary to comply with our legal obligations, resolve disputes, and enforce our agreements.
Changes to this Privacy Policy
- We reserve the right to modify this privacy policy at any time, so please review it regularly. If we make changes to this Privacy Policy, we will post a change notice in a prominent place on our site or by notifying you by email you provided when registering.
Contact Us
- Please feel free to contact us at [email protected] if you have any questions about our Privacy policy or our privacy and personal information practices.
How does WAFFARX work?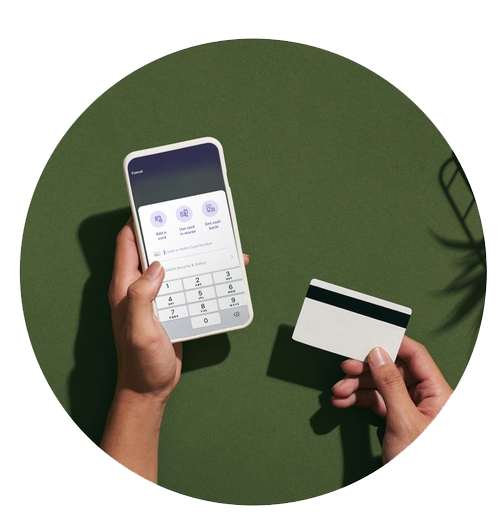 Sign Up
Sign up for a free in less than 30 seconds, select your preferred store, & click Shop Now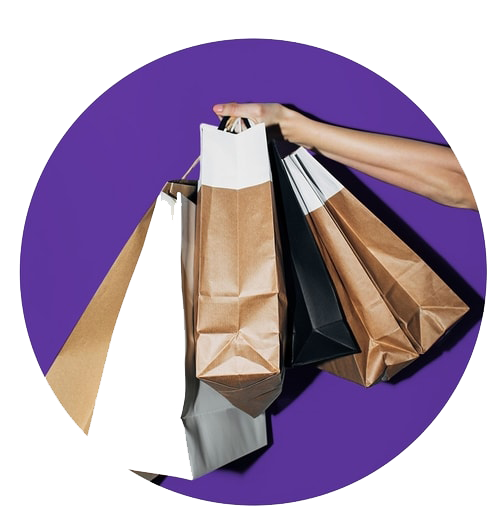 Shop
Shop and pay as normal at your fav. store and the Cash Back you earn will automatically appear in your WAFFARX account.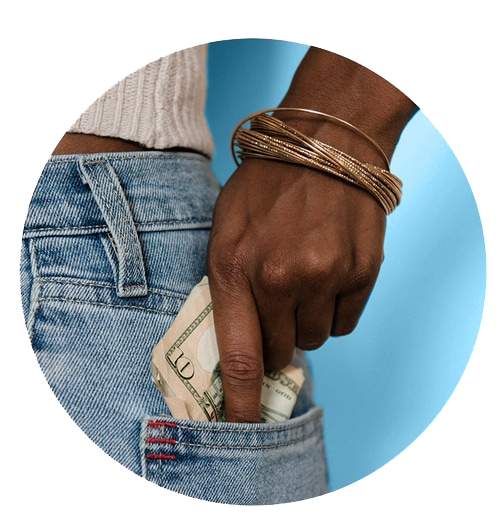 Earn
Watch your Cash Back balance grow, and withdraw it every 3 months!
Get up to 15% Cash Back at stores you love
We've helped our members get nearly $1,450,091.00 Cash Back
How does WaffarX Work?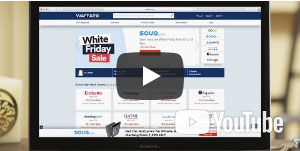 Cash Out Options